* Your phone may look slightly different from the screens below but the steps required are the same.
1. Go to Settings and tap Accounts & sync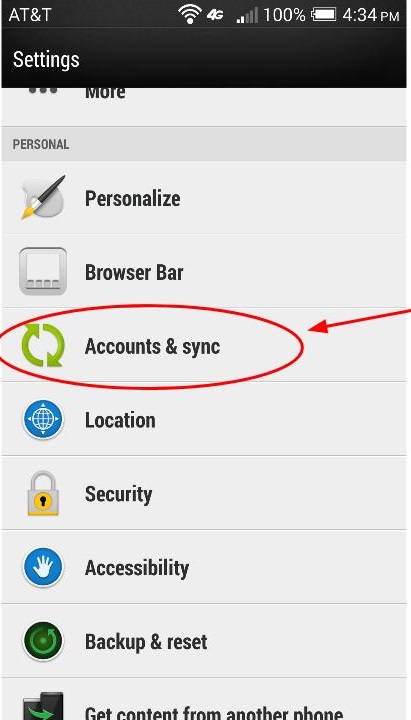 2. Tap the + in the upper right corner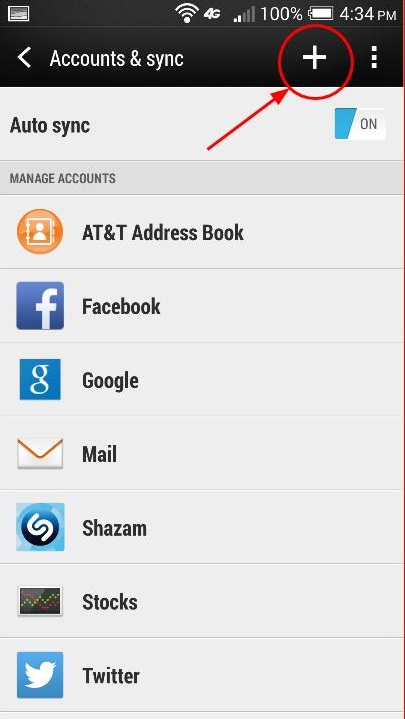 3. Tap Google
4. Tap Existing
5. Fill in your email address and password, then tap the arrow in the bottom right corner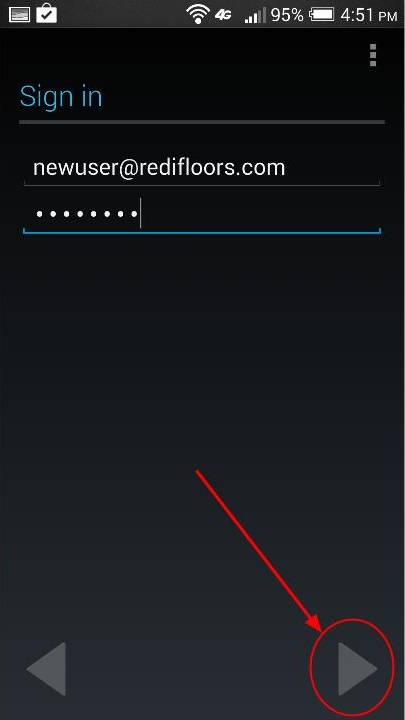 6. You will get a pop up asking you to agree to Google's Terms of Service. Tap OK to agree.
7. The next screen allows you to set up Google + features. REDI\REAL Floors does not use these features, but you have the option to use them if you wish. You will be prompted for any required information. *Please note, this is a company account and any information stored in these features that has not been backed up to a personal account will be lost in the event your company email is deleted. Tap either option to continue.
8. Next, choose if you wish to receive news and offers from Google. Select or deselect by tapping the check box. Again, this is optional. Tap the arrow to continue.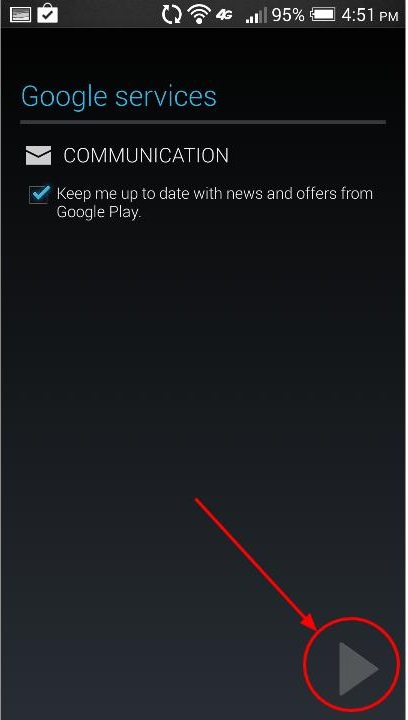 9. Lastly, select what should be automatically synced to your phone. App Data, Calendar, Contacts, Drive, and Gmail should all be checked, everything else is optional. Tap the arrow to finish.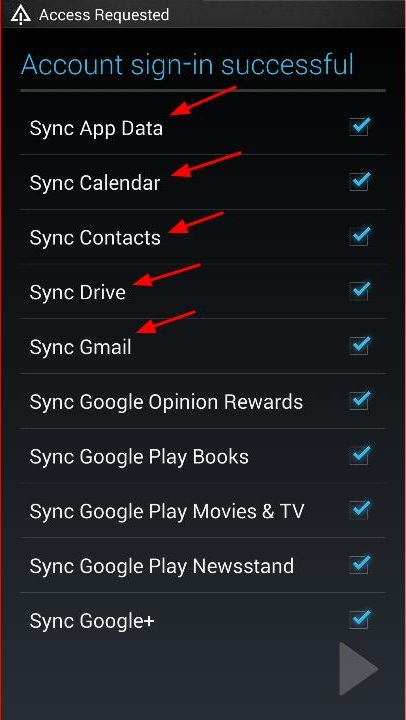 Your employee account is now synced to your Android phone. If you received an error during the Sign In screen, most likely you've mistyped your password. Please double check it and try again. If you continue to have problems, please contact support for further assistance.