We are often asked why restarting your PC doesnt fix the issue you are having with RFMS. The following is a brief explanation of how the RFMS system is accessed.
When you click on the RFMS link on your desktop, you are actually logging on to a remote server that can handle multiple user sessions at the same time. See the illustration below: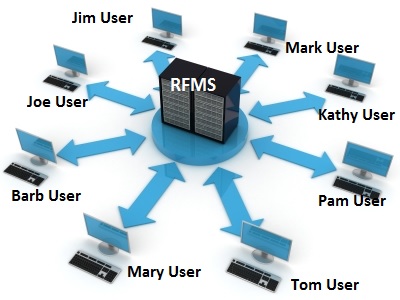 So the more users on the server, the more of the servers resources (processing power, memory) is being used.
Additionally, the more modules a user has open (BidPro, Order Entry, Invoices etc) the more resources that user is tying up.
This is essentially what causes the system to slow down.
It is important when you are finished using RFMS or are leaving for lunch or the end of the day, that you EXIT the system and release your RFMS session from the server.
Below is the CORRECT way to exit out of RFMS
NOTE: Using the

to close each window, leaves your session open and does not release the server resources.
Step 1: Press the BLUE arrow to exit the entry window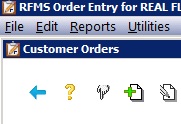 Step 2: Click FILE | Exit to exit the module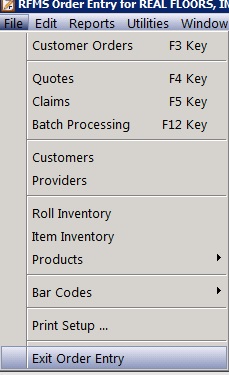 Step 3: EXIT the Navigator